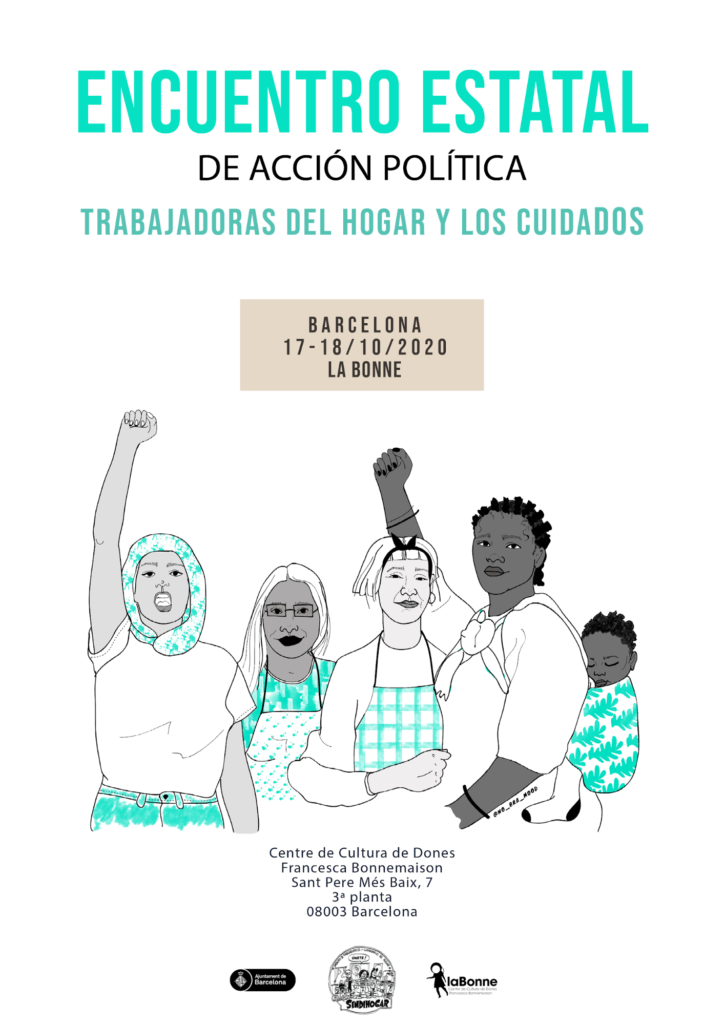 This State Encounter is articulated from the active communication between the organizations that were present in it. "Carrying out these days of work, meeting, conversation and dialogue is of the utmost importance and urgency", Sindillar explains. "The dynamics that took place in those days were designed from, by and for us, trying to generate empowerment horizontally."

And they add: "In this framework, it is essential to recognize our political agency, as women domestic and care workers. Our visibility and our social cohesion is key to achieving a just and equitable society that benefits the whole of it ".
The objectives of these two-day conference were to collectively advance the shared claims, find common grounds, work on differences, think about strategies and share with the administrations, other entities and with civil society the conclusions, for the improvement of the lives of domestic and care workers, both in terms of social and labor rights. "We want to promote the vindication of our rights and work together for the democratization of care," Sindillar says.

The meeting was made possible thanks to the presence and effort made by all the present organizations: Association of Homeworkers – Seville; Association Nosotras por los Cuidados y Empleo de Hogar – Granada, Association ATH-ELE – Bilbao, Association Emplad@s de Hogar y Cuidados- Navarra, SINA KOOP. ELK. TXIKIA – Bilbao- Bizkaia, Association MALEN ETXEA – Zumaia, Bidez Bide – Guipúzcoa, Grupo de Trabajadoras de Hogar de SOS Racismo – Guipúzcoa, and from Barcelona, ​​Anem Per Feina, Mujeres Unidas Entre Tierras, Mujeres pa Lante, Union of Carers without Papers, Nepalese Women's Collective and Sindicato independiente de trabajadoras del hogar y los cuidados SINDIHOGAR/SINDILLAR.

Link to info: https://labonne.org/sindillar-encuentro-estatal-de-accion-politica/