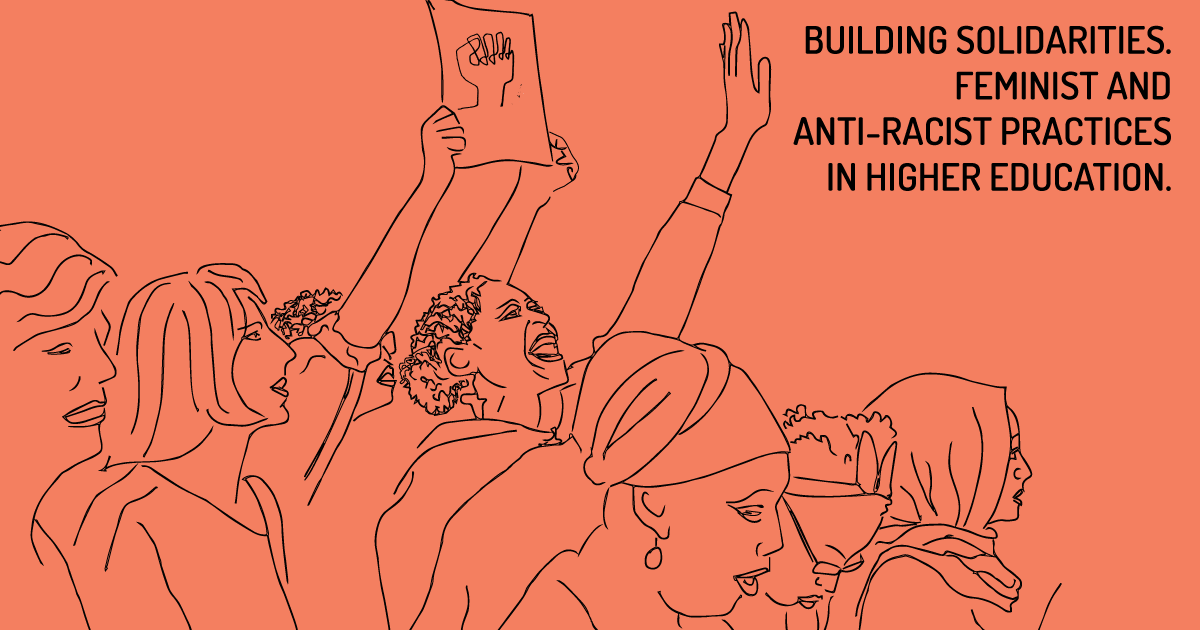 29 June 2021- 23 July 2021
Online
Free (maintenance and transport to be covered by the participant)
Workload: 75 hours, equivalent to 3 ECTS credits.
Course Intro
Presentation, Structure, Course Development, Participant Profile, Requirements
Presentation
Is it possible to decolonize education? How can we diversify knowledge? How to transform the university and learning spaces to reduce its structural racism? How to struggle against discrimination in the university from critical, feminist and intersectional perspectives? What everyday practices and mechanisms, in classrooms, reproduce the social inequalities that also occur outside of them? What pedagogical tools and strategies can we use to transform them?
Thanks to the alliances between different universities and research spaces and activist and civil society initiatives that work for equality and the social rights of migrant and refugee people, we propose this onlineIf COVID restrictions make it possible, some activities will happen in-person, locally within the participating cities (Barcelona, Giessen, Brighton and Athens). Summer School aimed at promoting inclusive, fairer and more equitable higher education spaces. By using participatory and action research methodologies, and through the facilitation of academic/activist experts, the BRIDGES Summer School provides participants with an opportunity to analyse and comprehend the mechanisms and conditions of institutional inequality that are produced within the university. Together we aim toexplore and deepen our undertsanding of key theories and concepts of anti-racist struggles; and to experiment with and put into practice pedagogical methods and strategies that promote equality in and outside the classroom.
Course Structure
Course Development
Participant Profile
Requirements