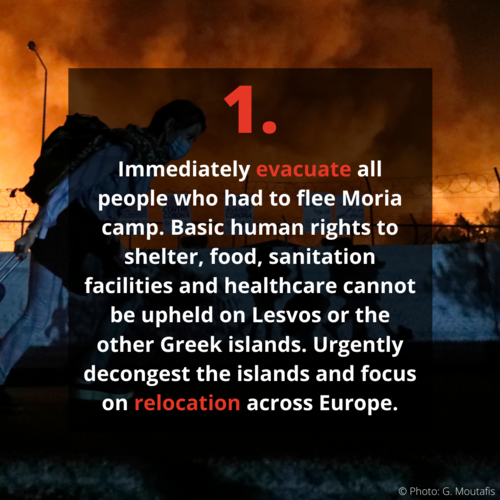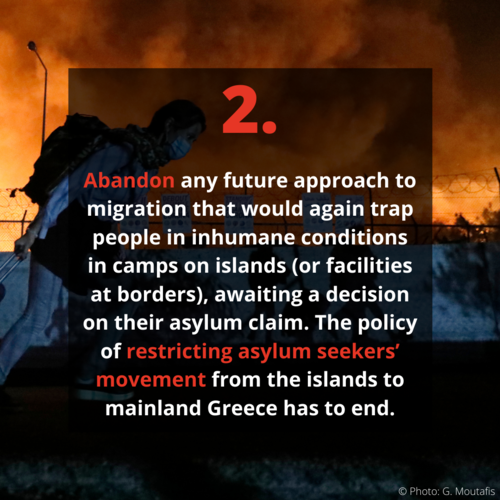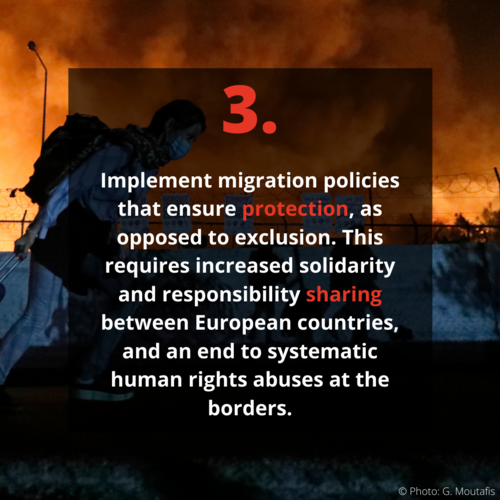 Europe is at a critical turning point. The whole world witnessed #MoriaCamp on Lesvos go up in flames, leaving 12,598 people without shelter amidst the global pandemic.
On 17th September, EU Commissioner Ylva Johannson promised "no more Morias". But within the week, the EU had helped fund and build Moria 2.0.
The so-called long-term solution for migration and asylum just presented by the European Commission is once again designed to trap people in camps at borders and on islands. This approach has proved time and time again to be a political, humanitarian and moral failure.
An unprecedented and growing alliance of 430+ organisations, groups, Members of European Parliament, politicians as well as 135.000+ individuals are all saying: enough is enough! Radical change is needed, now.
Please join the movement, sign and share the petition: https://www.change.org/firemoriacamp