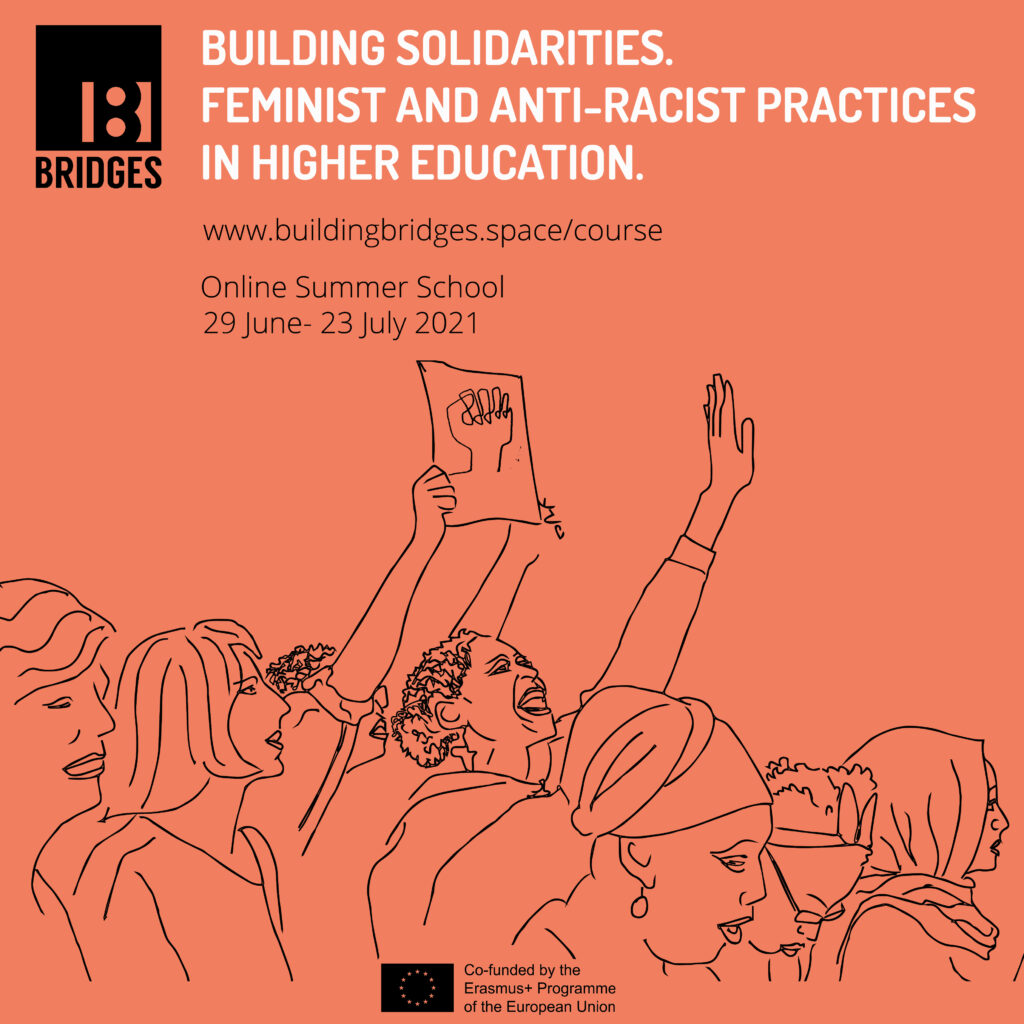 From June 29 to July 23, the BRIDGES Online Summer School "Building Solidarities, Feminist and Anti-Racist practices in Higher Education" took place.
32 people from the universities and research centers that are members of the project (UAB, UoB, U. Giessen, FACR) actively participated in the course sessions. After the welcome and general introduction to the course, there were two weeks of activities, from 3:00 p.m. to 6:30 p.m., in which the participants tested and applied the activities and workshops that make up the BRIDGES Course. In this way, the Summer School operated as a pilot that helped to evaluate the course proposal, to detect deficiencies and readjustments and to verify the proper live functioning of the proposal.
This Summer School, which was originally to be held in Barcelona, had to be transferred to an online format due to pandemic restrictions and was developed through the Zoom and MIRO platforms.
The course consisted of 3 blocks dedicated to: A) Diagnosis of racism and other forms of exclusion in higher education, B) Feminist and anti-racist theories, concepts and perspectives, C) Decolonial pedagogies and epistemologies, and a fourth block dedicated to cross-cutting activities such as an anti-racist tour or a space for safety and care. The course activities included a round table with Luzenir Caixeta, from Migrant Women MAIZ; Yuderkys Espinosa Miñoso, from GLEFAS; Elisabeth Ngari, from Women in Exile; Shirley Anne Tate of the University of Alberta and Nelson Mandela University. The course ended with a presentation of the projects carried out by the participants and a collective assessment of participants and facilitators on the development of the course.